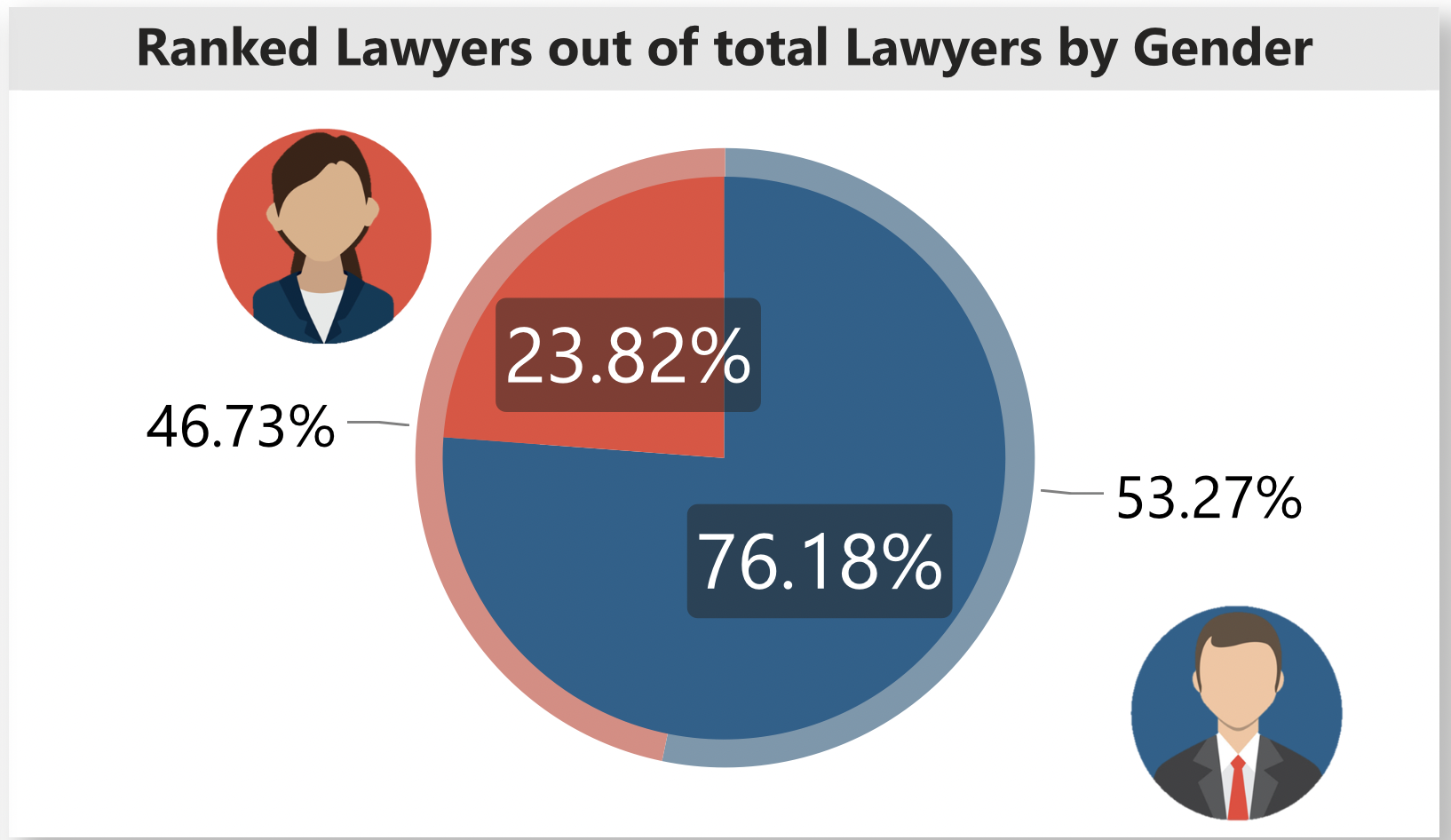 International Women's Day is about gender equality and celebrates the social, economic, cultural, and political achievements of women.
The legal sector in Israel is fairly equal, with 47 per cent of female lawyers.
However, crucially, only 25 per cent of ranked individuals in the international legal rankings guides are female – 2 per cent more than last year, according to business intelligence platform Legal-BI.
Ranking guides are calling for diversity and equality, but the fact that despite this, they ranked more males than females in 2023 is of concern. With that said, we are seeing positive developments into the right direction.
If we take a close look at the individual ranking tables, we can see that the lower tiers, consisting of younger professionals, who recently entered the rankings, are fairly equal or have more females ranked. The higher tiers, which are a result of market seniority and reputation, are male dominated. This shows that in recent year there is intention to rank more female lawyers, which will – in time, work their way into the rankings to the higher tiers as well.
Here are some interesting Chambers Global: Israel 2023 stats:
Female lawyers contributed to 40 percent of all the improvements in the 2023 individual rankings.
Up and coming – 60 percent of the new entrees to this tier are female.
Band 4 – this year, 50 percent of the improvements (new entry or move up from "up and coming) are female. The higher bands are still male dominated and thus can be seen in the improvements. In Band 3, only 25 percent of the improvements are by female lawyers, 30 percent in Band 2 and 27 percent in Band 1.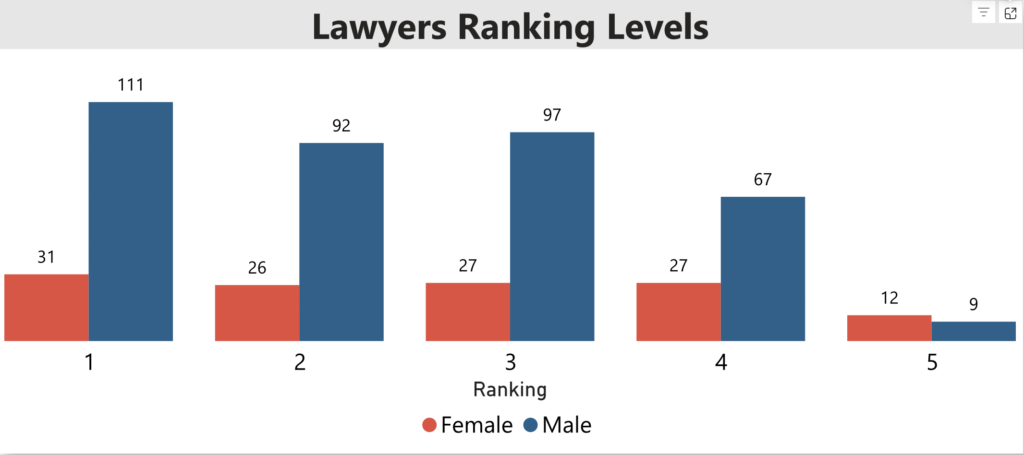 Practice areas stats
Labour and Employment – 56 percent of the ranked individuals are female.
Banking – all three improvements this year are credited to female partners, closing the gap in a practice in which 60 percent of the ranked individuals are male.
The larger practice areas – dispute resolution, real estate and M&A, are male dominated in the rankings, with only 5 percent of ranked individuals are female in litigation and 15 percent in real estate and in M&A.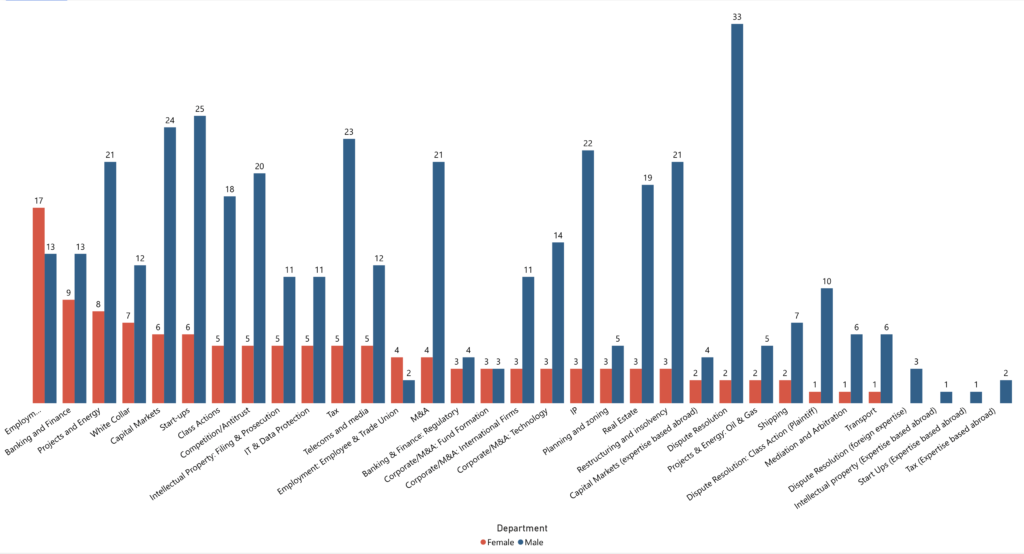 Firms with the most females ranked, among the top-25 law firms:
Herzog – 11
Fischer (FBC) – 10
Meitar – 10
Arnon-Tadmor, Levy – 8
Goldfarb Gross Seligman – 8
Four of the top-20 law firms do not have any female lawyers ranked.
Let this be a reminder for us all, that equality and equity start with each and every one of us.