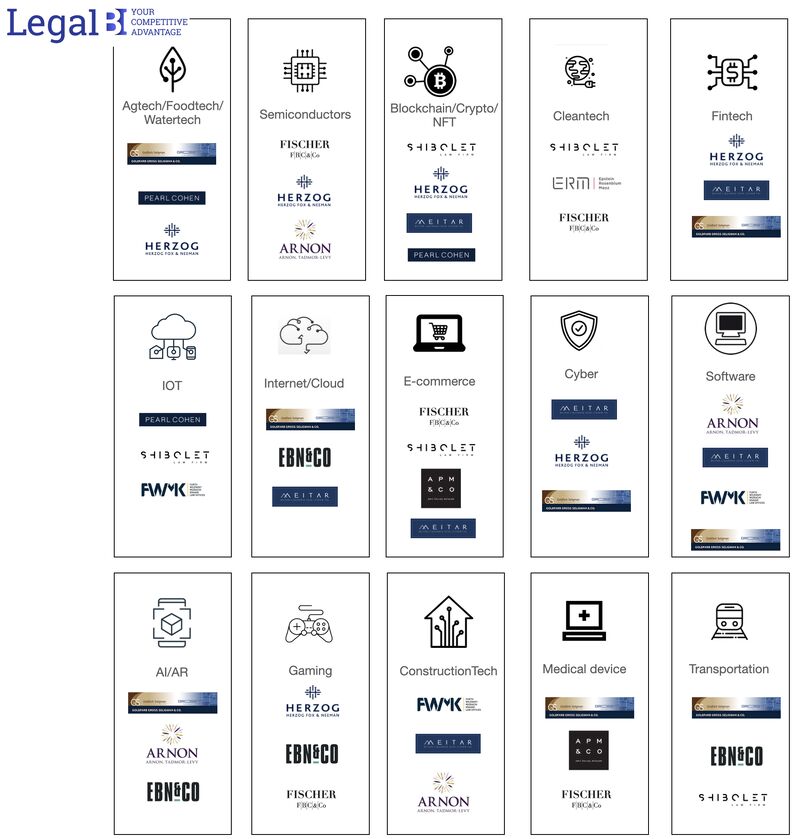 The recent mega-merger of Goldfarb Seligman with Gross Law Firm (Goldfarb Gross Seligman), is proving itself in the hi-tech sector. According to competitive intelligence platform Legal-BI, the merged firm has the most clients in the tech sector (12.44%) followed by Meitar  (11.93%), Herzog(11.48%) and Shibolet (7%). Three additional law firms have over 5% and together, all 7 firms, constitute for representing nearly 60% of Israel's mature hi-tech companies – Arnon, Tadmor-Levy, FISCHER (FBC & Co.) and Pearl Cohen. 
Among the mid-sized firms, FWMK and Epstein Rosenblum Maoz (ERM) represent the most tech companies and among the small/medium and niche firms, H-F & Co.  stand out tall and represent the most tech companies.
Here is a breakdown of the Israeli Tech industry, divided into 15 sub sectors, and the law firms who represent the most companies in each sector.
(Data consists of 1034 companies and statistics reflect the number of companies represented).